A reflection on running-blogging today! Let's get meta.
The myth of the blogging formula.
There seems to be a formula, originated and spread from popular bloggers who likely learned through trial and error what drives readers to come back (did I win that giveaway?!), what drives readers to comment (questions at the end of a blog post), what leads to income for the blogger (be very kind to brands and companies that may want to advertise or gift you things).
There are, obviously, no actual rules you have to follow to run a blog. When I started blogging in early 2011, I
knew
this to be true, and I purposefully intended to not sound like the blogs I was reading. I intended to document my running, to call out blogging bullshit, to have some fun, to communicate with like minded bloggers. And
still
, I fell into some elements of the blogging formula.
For instance:
I often posed questions at the end of posts (and I reserve the right to do this again! Sometimes it is the only way to get concentrated feedback if I desire it--otherwise the comments are all over the place. Since my posts are often all over the place);
I felt some obligation to try and post every other day, and when that proved to be too unrealistic, I aimed for twice a week;
I tried to swap comments with every blogger who commented here. It only seemed fair?
I tried to find a way to get a picture of me in every post. I truly thought that posts needed pictures to be complete, and needed a picture of the author for the reader to feel like they were connecting and remember exactly who was talking.
Of the many elements to the blogging formula, the element that drives probably most of us crazy is
product placement--
typically via giveaways and reviews.
When I first started blogging, within several months I had a giveaway. For no fucking reason at all. I was sucked into the blogging formula trap, and I figured that as a blogging rule, I owed it to the world to have a giveaway. It was pretty pathetic; I scoured through the "last minute gifts" bag in the closet at our home and gave away a book and some food. Really pathetic. But I did still try to have fun with it by
"hiding" the giveaway f
or readers who were doing more than skimming.
The only other giveaway I recall was a running calendar I was gifted for Christmas and I didn't want. Since then, nothing for you. But a bunch of selfies of me.
I do have a couple things lying around that were sent to me via contact to my blog email that I should probably give someone (Aquaphor sunscreen chapstick anyone?) and a number of emails I never replied to with offers (headphones or a free running e-book?). I haven't figured out when, if ever, I can bundle these things for a proper giveaway.
You know what the best free thing would be? Free race entries. Let's do that. That is something that would legitimately enhance my life.
Anyway, since we have to sit through blog post after blog post of product placement, here today and now, we have earned our right to be entertained by these brands. Today, we do a running-blogger-brand roast.
Here are the brands on the chopping block:
1) COMPEX
Where to start, Compex. One of your problems is that you sound like a
legal discovery/court reporter vendor
. Because there literally is an e-discovery legal vendor called Compex.
TOO COMPLICATED!
Every time I see the word "compex" at work, I think about what a stupid legal vendor name that is.
It's also a stupid name for an electrostimulation product.
The bigger problem is that I don't know
anyone
who uses compex, except for people who are paid (via free Compex) to use compex. Has anyone ever purchased a compex?
Whatever science is behind it, the cavemen didn't need electrostimulation to recover from their deer-hunting runs, so I will surely survive without it. I barely believe in the foam roller or the ice bath, so this one can be thrown in the pile of "do not want to add wires to my normal running routine thanks for the $$$ option though."
Compex is good practice for disassembling a bomb
2) NUUN
Whooops. Did Nuun just discover that nobody cares about Nuun except the eager beavers who have already ambassadored for Nuun in the past?
I haven't heard a word about Nuun hood-to-coast this year outside of the alumni more or less saying "it's so great, we have been expelled from the opportunity to run it again, but YOU should!"
crickets.
no thanks?
Sure, running HTC is expensive, I hear, and getting to run it for free thanks to Nuun is a once in a lifetime opportunity.
I dunno. If it's that expensive, and that worth it, you can make it work without repping Nuun. We can save some money like we do for all the other races we run each year. Invite some real friends. Rep a company that loves all athletes regardless of gender and whether they have a blog. Or rep Nuun if you really love Nuun, I guess. Water is pretty awesome for quenching thirst though. Have you heard?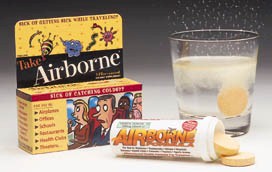 Or you could have an Airborne, which seems like the same thing...
3) PRO-COMPRESSION
My in-laws got me a pair of these for Christmas because I specifically asked for a good pair of compression socks. I've had a lot of problems with my left calf this year that seems to me to be directly related to the leg-lock sensation I get when running fast. Thought compression could be worth a try. I don't know the difference from brand to brand, but my pair seem nice.
The reason Pro-Compression is on the chopping block today is because I DON'T NEED TO HEAR ABOUT YOU EVERY WEEK because of a 35% off sale or a special holiday design. Goodness they've done a good job of keeping themselves relevant by having a Groupon deal everyday, a discount code everyday, a new design everyday.
$50!? Maybe!? Oh oh, $38 with a coupon code?! totally worth it for SOCKS.
This is called creating a false sense of desire. Ooh! New color!? Must buy so I can wear it on the ONE St. Patrick's day race of the year!
(On a related note, paying $70+ for a Halloween costume has always blown my mind. All that money for ONE wear? Dude, if you're going out in a $70 slutty Alice in Wonderland outfit, you're probably going somewhere where everyone is too drunk to notice your outfit anyway....)
Aaaand, let's roll out the orange and black compression socks for sale in October.
4) OISELLE
Let the brand speak for itself--they make really good running shorts. I have been loyal to the Oiselle distance running short for over a year now. However, I've found a couple other pairs of shorts by other brands that I like just as much, so they don't have a monopoly on good women's running shorts....one more wrong move and I can easily move right on (
5-pocket RoadRunner
brand short;
RaceReady shorts
).
But, Oiselle of course doesn't let the quality of it's clothing speak for itself. Instead they promote flowery running diaries about self love (at least that's what I've gleaned from my cursory reading of the blog world), they have
pretend giveaways
for self-promotion, they have fashion shows, they tweet tweet tweet tweet tweet tweet tweet, and then they kidnap Lauren Fleshman.
Lauren Fleshman is one girl I will listen to. So instead of considering Ms. Fleshman poisoned, I will consider Oiselle slightly redeemed. Ever so slightly....
****AND NOW. Moving on from blog-branding to other blog trends on my mind*****
5) COACHES
Coach. Everybody has a coach.
I feel like my side-eye towards this one is supposed to be derived from jealousy. But I can't get jealous about this one. The idea of a coach sounds like being stripped of all my freedom and taking ten steps backwards to the days when I played high school soccer and I was disciplined with 4 laps for having
too much fun
while playing soccer.
We are grown ups. If we want a training plan, can't we follow directions without someone being paid to hold our hand? Like, aren't there 18 billion training plans on the internet and in bookstores?
Perhaps it's a problem for me and my potential growth as a runner, but no part of me is interested in following a mandatory email plan from a coach. I can do a general instruction of "one tempo/week, one track day/week, one long run/week". And then sorta kinda follow that.
Maybe I'm completely naive and coaches do things for amateur runners that books and online plans can not.
*note--"amateurs". If you're knocking on the door of a 2:50 marathon, I completely understand that this requires a different level of training, attention, direction, safety, and motivation. Elites can have coaches. Duh.
Actually, fine, amateurs can have coaches too. I just do not understand why anyone would want one. A coach seems like overkill for a
hobby
. Let's say your hobby is cooking and making recipes. Maybe you go to a class? One or two? but no coach. Your hobby is photography? Again, read some books, some blogs, maybe take a class. No coach.
I love to run and learn about running my own way. I can very clearly see the ways that I am a terrible self coach, but let me learn from my mistakes on my own. Hokay coach?
If I wanted the discipline, oh boy I could dish it out to myself. If I needed to reach a running goal THAT BAD, I could make myself a plan and follow it. Nothing has sparked the desire in me for that kind of discipline though. In fact, running is kind of my escape from the sometimes four rigid corners of my day. I get to do what I WANT. My deadlines are my own.
And lastly, why are the coaches never ever ever ever ever a woman?
5) GIFS
GIFs on a blog are at first glance a good thing. They indicate a funny blog. Or at least a blog that is trying to be funny. Some really good blogs are GIFaholics.
But I think, perhaps, we can call for a one GIF per blog post limit?
As far as I can tell nobody on the internet is complaining about GIFs, so they aren't causing any harm. The reasons I can't handle GIF-based blog posts:
When the little moving pictures do all the work, the entire blog post can become derivative. Find 10 funny GIFs created by someone else, throw them on a blog post, and add some captions to work around them. GIF first, writing content second.
GIFs freeze on my ipad (or other device). I end up sitting there trying to read a blog post, a GIF is moving at about one frame per 20 seconds, and I can't decide whether to move on or whether the GIF could be so awesome that I should keep staring and waiting. Technology hasn't caught up with a page full of GIFs, and so I'm stuck developing rage from a slowly jerking image of an animal/infant/celebrity making a hillaaarious reaction.
When the GIFs do work, that's another headache in itself. The whole flipping page is dancing. I'm tryin to read here, eh!
They can be very, very funny. But sometimes I have no idea what I'm looking at. Is this a zombie television show reference? I don't get it.
6) SOLID FOODS
Solid foods are gross and overrated, they don't taste that good, liquid foods are way, way better tasting. Anybody who happens to be trying to heal themselves on a juice fast is not missing out on anything!
Your turn to roast please